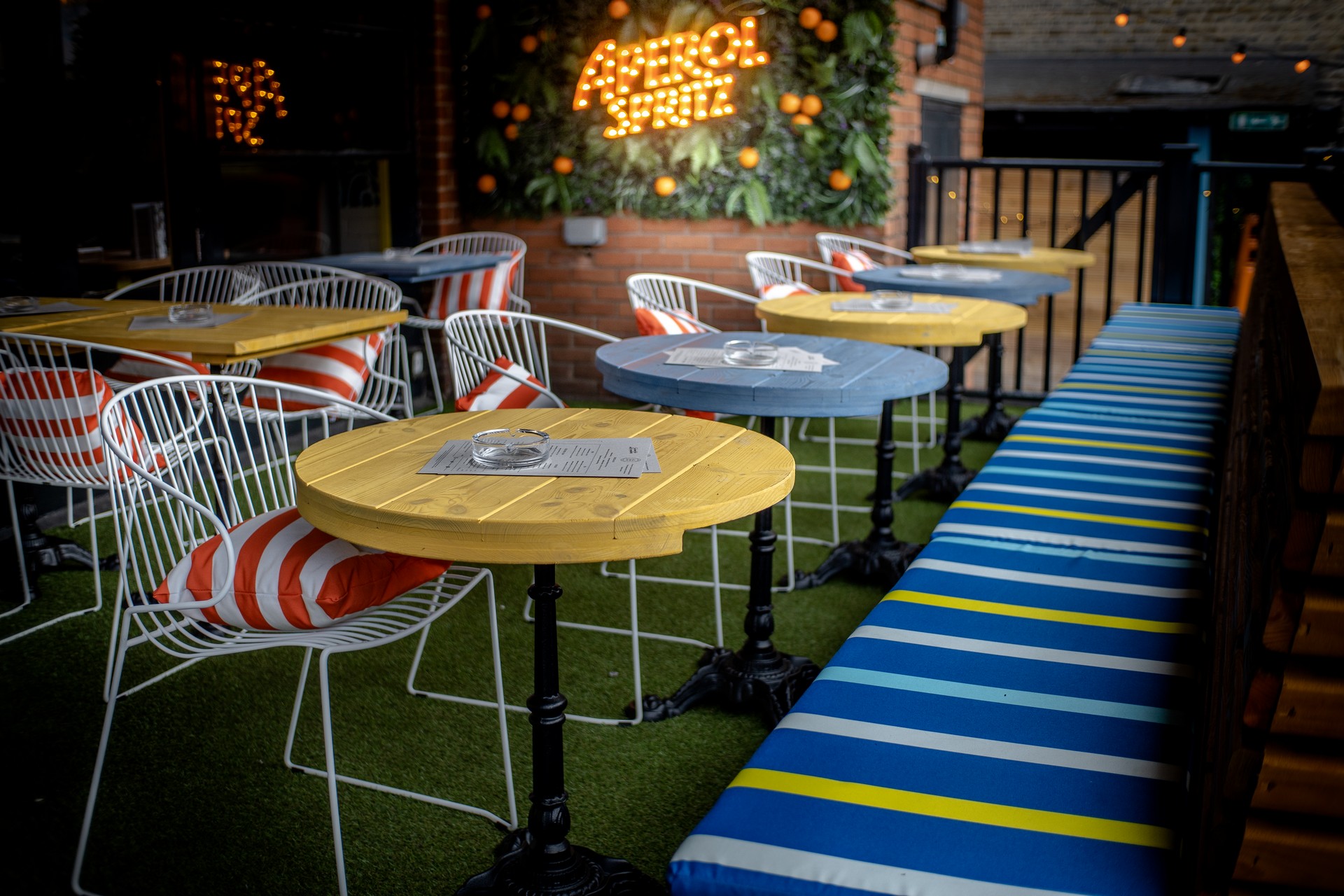 CELEBRATIONS AT THE FENCE
Home to one of the City's best beer gardens, plus some of Farringdon's favourite food and drink, The Fence is the perfect place for a party. Book a booth inside or hire out the garden, and we promise to make it a night to remember.
Thursdays and Fridays are great for group bookings as we have our own DJ playing live from 7pm.
Whenever you're with us and whatever you're celebrating, we'll keep the food and drink flowing, with a great buffet menu available (plus BBQs in summer) and a wide range of delicious drinks at the bar. You're welcome to bring a cake along from home too - we'll store it for you until the big moment arrives…